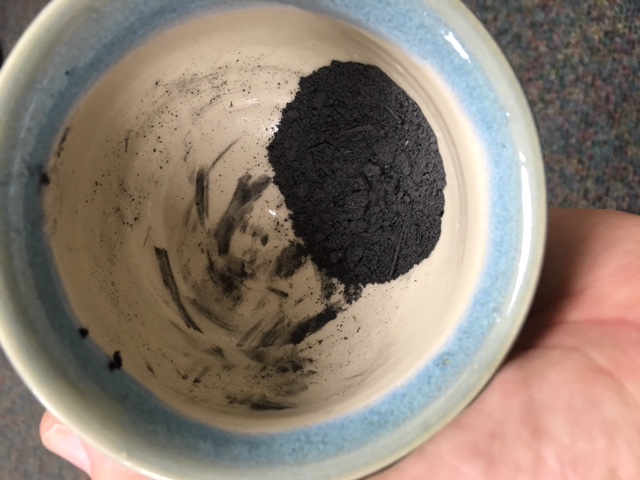 Joel 2:1-2,12-17
It was Valentine's Day, 1951, when Suzie Perkins invited my father over to her house after school for the very first time.
I would ask my dad if Suzie Perkins was his first girlfriend, and he never quite answered the question, he would just tell this story.
It was warm that Valentine's Day, Frenchtown was (and is) a quaint little town along the Delaware River in Northern Jersey, just the other side of the river from Easton, Pennsylvania, and in February the winter freeze can begin to thaw,
And this day, it must have been in the 50's and felt even warmer after the winter chill,
Now Suzie Perkins lived in one of those large, beautiful Victorian homes on Harrison Avenue, you know the ones with the turrets on the corner, and the wrap around wooden porch.
That Valentine's Day Suzie Perkins' mother thought it was a good idea if Suzie and Lee sat out on the old wooden rocking chairs on their wraparound porch.
And she left them there together.
With a bowl of those candy hearts – you know the ones – with the sayings like, "Be mine," "I Luv You," "You so Cray!"
And Suzie began to talk to my dad,
And, and he's quiet anyway,
But he got so nervous,
That he just kept listening,
And eating the candy heats,
And eating more of them,
That after a little while,
He wasn't feeling so good.
And right there on Suzie Perkin's wraparound porch in Frenchtown, NJ.
My dad got sick;
And it was the color of candy hearts.
And that's why, Suzie Perkins, was not,
My father's first girlfriend.
Love is messy.
Love is sticky!
We don't want it to be.
We want it to be perfect.
We want it to be easy;
We want it to be like the perfect Valentine's Day.
You know – Pretty Red Hearts, and Boxes of Chocolate, and Whispers of Sweet Nothings.
Easy.
Hallmark.
Someone said, "Love is never having to say you're sorry," I'm not sure if that's right.
Love just might be saying "I'm sorry," over and over again.
Love can be heartbreaking.
What happens when love doesn't last?
What happens when someone who told us they love us hurts us?
Love sometimes seems seasonal, it grows up like the flowers in spring, only to wilt again in a season of winter of the heart.
Love is messy. Loving is messy.
Loving oneself might mean getting out of a relationship where we thought there once was true love.
Loving our neighbor as ourselves might mean we are praying for someone we really don't like.
Loving God first – well I don't even want to talk about my relationship with God – do you see all the bad things happening to good people?
Did you see the news today coming out of Parkland, Florida?
Where's God's love in that?
Love is messy.
And love is dusty.
The prophet Joel invites us to return to God,
To turn back to the Lord who is gracious and merciful, slow to anger, and abounding in steadfast love.
The prophet invites us to turn around, to see God again, face God, and
Love again.
Blow the trumpet;
Sanctify a fast;
Call the people together;
Gather the Children;
Return to the Lord and love = Return to the Lord and live.
And so the ancients had a sign of their repentance.
That they would wear sackcloth – like burlap – and roll in ashes – smearing the dust on their faces.
The ashes we wear today – they are a sign to God – that we'd like to live again;
That we've considered the call; heard our names;
That we are those who have heard God call us – Beloved;
And the dust on our heads is a sign that we would like to try again.
But it's not just a smudge.
We are not left alone in our messiness of love.
We are not left in the dirt.
Our ashes today are in the shape of a cross.
And if the ashes are a sign of our repentance, our turning around,
The Cross is God's sign to us that God has already come down to us –
That God has turned to us – Named us, claimed us,
That God cares for us with Relentless Love – coming to us time and again;
This Cross is the shape of love.
Not a candy heart or a cartoon cupid.
This cross is the shape of love.
On the cross we find out just how much God loves us –
On the cross we see that God would rather die – than to return the worst of humanity back onto itself.
God would rather give up God's own life for us – than to see us fall.
God would rather die; than strike us down, or condemn us eternally.
And then, God would rise again;
That we might;
Every time we fall;
Even when we return unto dust.
We shall live again.
These ashes imposed in the shape of a cross-formed love,
Reminding us of our mortality – also connect us to all the other dusty saints.
Love is Messy and marks our mortality,
and love is Dusty, connecting us to our inherited divinity.
On this day; God brings us back to the start again.
And forms us, into the shape of love.
Amen.