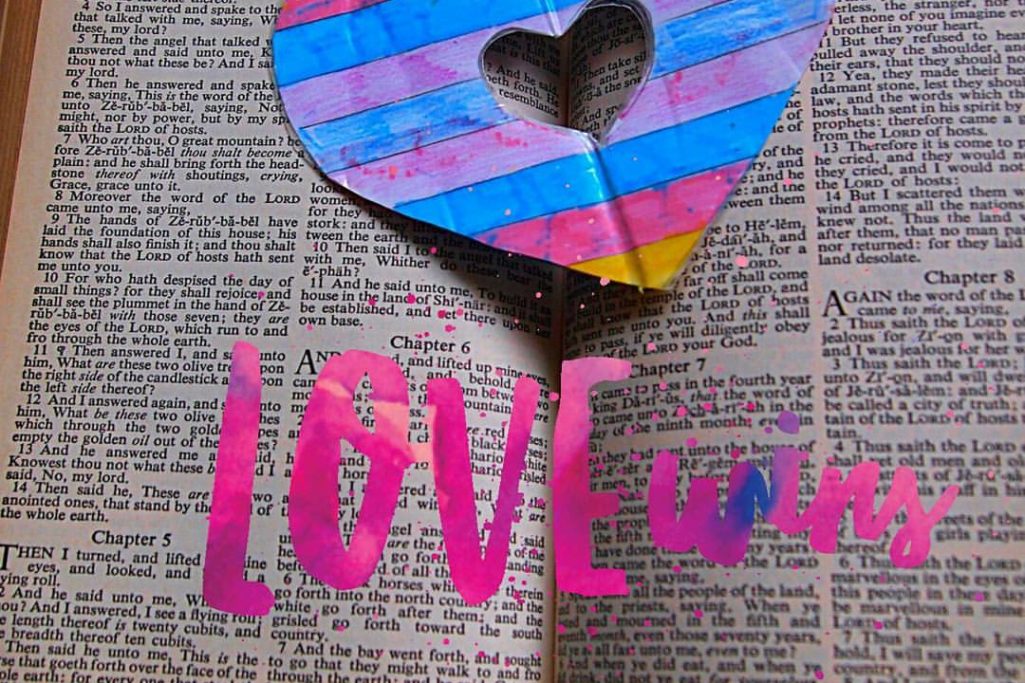 This is the sermon that I preached the Sunday after Charlottesville. The weekend that hate thought it could overcome love. The Gospel text for that Sunday comes from Matthew 14:22-23.
Grace to you and peace from God our Creator and our Lord, Jesus Christ.
"So that the generations to come might know, the children, yet to be born, that they might rise and declare to their children."
This is written on the site of a bunk house at Buchenwald Concentration Camp used by the SS and the Soviet Union to intern people that the empire of that time deemed less than human. It is written so that future generation might know the history of this site and learn from what has happened here. But when, when do we hear the decry of naming another individual has less than…less than another, less than human.
"For years now, I have heard the word 'Wait!' It rings in the ear of every Negro with piercing familiarity. This 'Wait' has almost always meant 'Never.' We must come to see, with one of our distinguished jurists, that 'justice too long delayed is justice denied."
And it seems that we are still waiting.
The events that took place in Charlottesville this weekend is just another example of this waiting. We hear the cries of our fellow brothers and sisters calling out "How long?"
"How long must we wait?"
"How long Lord?"
This weekend we see the evil of past decades, the chaos of past decades come back to the forefront of our news cycles. My head hurts, my heart hurts, I'm grieving, I'm angry. I join in this lament, adding one more…where were you God?
In the pictures and stories, I have seen come across the news stations and news feeds I cry out…
"How long Lord?" Where were you God?"
As terrified children are comforted by those congregated in local churches singing hymns while being surrounded and prevented to leave by White Supremacists chanting hateful, Nazi slogans.
But God was there.
God was amongst the chaos, the battering of our fellow brothers and sisters by waves of the storm, hate and evil. God was there in the church, gathered with those singing and comforting one another in the midst of fear.
God is with that frightened child. God is with crowds of people that become targets of violence. God is with those who stand in solidarity with our brothers and sisters who have been singled out as being other, less than, sub-human. God is with those who, whether silently or aloud, cry out "Lord, save us!"
In our Gospel message this morning, the disciples were made to get into the boat, a better translation for this verb translated as "made" would be "to compel." Jesus compelled them to get into the boat and to leave him alone with crowds. Jesus has sent the disciples into this boat, into this sea, into storms, chaos, and waves.
And yet, it isn't the storm in which they seem afraid of, they are safe within the boat. Rather it is Jesus, walking through the storm towards them that have frightened them. They have cried out in fear, and Jesus immediately responds, "Take heart, I am, do not be afraid."
Jesus has come to them to calm the storm. Jesus has come to calm the wind and waves. Jesus has come to comfort.
Many ELCA pastors and bishops joined in counter-protests this weekend. They came to help calm the storm. They came to help calm the wind and waves. They came to help comfort. They came to be alongside Jesus. Bishop Guy Erwin, of the SW California Synod, said, "They have torches, but we have the Light." The Light of the World has come into the world, and the darkness cannot overcome it."
God has come into the world, into the storm, into the cries of lament, into the silence. God is on the side of oppressed, the marginalized, the fearful. In the face of evil and hate that denies the full humanity of our brothers and sisters we should be reminded of Paul, "there is no distinction between Jew and Greek; the same Lord is Lord of all and is generous to all who call on him." God does not favor one skin tone, one race, one ethnicity over another. There is no distinction, we have all been created by God and are all beloved children.
It has been asked throughout social media today. Where do you stand? What would you have done during encampment of millions of Jews, during the civil rights movement? We have been asked to name our position, where we stand?
We are compelled to be in the boat, to be sent out into the sea, into the storms. We are comforted in knowing that God is there within the storms, within the silence, within the cries. Just as Jesus reaches out his hand to Peter, he reaches it out to us as well, to walk alongside him to calm the storm and comfort the people. To bring grace, peace, and love into this broken and chaotic world.
Amen.