Sunday Forum (formerly Adult Forum) – Sundays at 9:30am in the Fellowship Room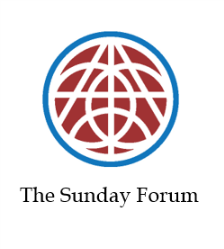 During the COVID Pandemic we will not be offering the Sunday Forum, please keep checking back for an announcement on when Sunday Forum will begin again.
Guest speakers present on a variety of topics and issues; intersections of the best of Buffalo and how it relates or connects to the faith community. On occasion members of the congregation present on ministry and mission, and we also take some time to have some fun along the way and not take ourselves too seriously. Check the calendar each week for the speaker of the day.
---
Monday Bible Study – Mondays 9:30am and 7:00pm – Fellowship Room
The Monday Bible Study walks through Biblical themes in scripture taking time to consider source, context, and audience of the text. All are welcome and no previous experience is necessary.
Current Topic: Major Themes in the Gospels