Welcome to the online ministries of Holy Trinity Lutheran Church in downtown Buffalo, New York!
Gathered into one by the Holy Spirit, we center our lives in Worship, Grow in faith, and Go out in the world to share God's love through word and deed.
Holy Trinity is a community of neighbors from all over Western New York and Southern Ontario, Canada. We invite you to explore our website, but even more, we invite you to grow in faith and discover God's amazing love for you through Holy Trinity. Guests are always welcome to worship and make connections at a continental-brunch served nearly every Sunday following the 10:30 a.m. worship service. As a guest you can join us for the first time in worship, Bible Study, or through any one of our service ministries.
Whether you are searching for purpose, seeking spirituality, wanting to connect to a community where you belong and can be yourself, or you want a training center where you are equipped to put your faith into action every day, there is a place for you at the table, here at Holy Trinity.
Welcome.
---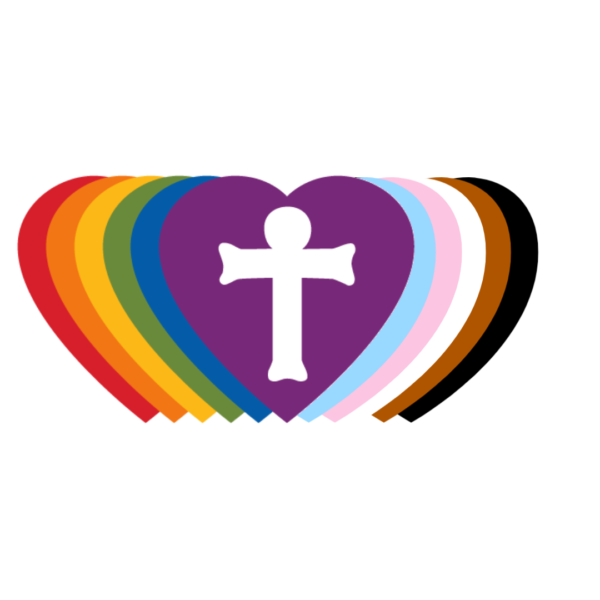 Holy Trinity recognizes that each of us is a unique creation made in the image of God. We celebrate and give thanks for the many diverse gifts that God has bestowed on us. We proclaim ourselves to be an Open and Affirming congregation to all of God's creatures welcoming into our ministry persons of every race, culture, age, gender identification, gender expression, sexual orientation, ability, and economic status. We commit ourselves to the work of anti-racism and creating an anti-racist space through the protection against oppression internally, in institutions, interpersonally and structurally. We believe that through our openness we all grow in our faith through Christ's teaching to love one another as God loves us.
---
The Guiding Principles of Holy Trinity
In this community we confess that:
Jesus is Lord.
 God is at the Center of all we do.
 We are a welcoming congregation.
 We are dedicated to building community through worship and praise.
 The purpose of our various ministries is to praise God.
 We are dedicated to taking God's Word and Spirit outside the Church.
 We are excited to share God's compassion and love; serving ALL people.
 We are committed to listening to, and trusting in, God.
---

Holy Trinity Buffalo is committed to ensuring that we provide safe places of worship and fellowship to everyone we serve.  As part of that commitment we are providing information on Safe Gatherings as a resource for you in this important area.
Safe Gatherings is an online abuse prevention program that screens and educates staff and volunteers to help prevent abuse of children, youth, and vulnerable adults in group settings. When employees and volunteers are trained to identify potential abusers, recognize the signs of abuse, and know how to handle reporting, they are better equipped to prevent abuse.
Upon successful completion of the Safe Gatherings application, background and reference checks, and online training program, each applicant will receive documentation of approval valid for three years and will have continued access to the online training program for one year.