A Season of Growth
Spring has finally sprung is Western New York!
With the trees budding with the promise of new leaves, flowers stretching for the sun and reaching out their pedals to receive the warm air, with birds singing songs of praise, the signs of new life are all around us!
We are resurrection people! We have been given the promise of resurrection and with that promise comes unimaginable possibilities.
Where are you growing in this season?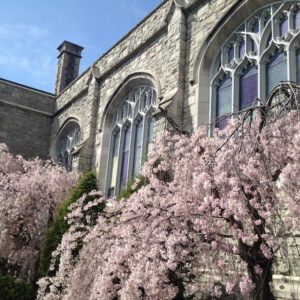 Where do you see signs of new life?
What are you reaching for? What promises are you making to those you love?
Jump into resurrection life with us at Holy Trinity. Join us as we gather together in community; listen with us in a Bible Study on or off the HT campus, work with us in service alongside our neighbors near and far.
Worship + GROW + Go
---
The Church Paper
March-April 2019 Newsletter
---